Landscape supplies in Kingsbury
Kingsbury Landscaping Supplies Depot
Our Kingsbury depot is situated within one of London's largest garden centres, Birchen Grove Garden Centre. Located just off the A406, our north-west London depot is extremely convenient for collecting a range of landscape supplies in Kingsbury, as well as in and around London.  
 
With over 10 years' experience in supplying and laying turf within the M25 and beyond, it's no surprise our Kingsbury depot is well known as the one-stop shop for many garden enthusiasts and landscapers alike. 
 
This depot is also home to The London Decking Company, which was acquired by The London Lawn Turf Company in 2010. Sporting an extensive range of Millboard composite decking samples, you'll also find a display area showing these board types installed. 
 
As well as quality supplies, we also provide landscaping services. We offer a free no-obligation quote, and endeavour to get back to you within 24 hours to arrange a site visit so we can offer you the best advice and an accurate quote. 
Rolawn and Hallstone supplier
We're proud premier stockists of the UK's leading turf and topsoil brand, Rolawn, which is the industry benchmark for quality. Rolawn's Medallion® turf is Britain's biggest-selling and most frequently specified turf - making it the first choice for both professional landscapers and domestic gardeners.  
Grown and produced in the Vale of York, Rolawn is also Britain's leading supplier of consistent, premium-quality, safety-assured, responsibly sourced topsoils, compost, barks, mulches, lawn fertiliser and grass seed. 
Rolawn's consistent, horticulturally-focused products are designed so that both domestic gardeners and horticultural professionals can create beautiful landscapes that will be enjoyed for years to come. Its technically superior product range is available all year, nationwide. 

We also stock Hallstone, a trade-only offering that provides quality and sustainable landscaping materials. If you're looking for topsoil supplies in Kingsbury and its surrounding areas, as well as bark, mulch, wood chippings and compost - look no further.  
As part of the Rolawn family, all Hallstone processes are subject to the same quality management systems that Rolawn customers have come to trust. We work closely with Hallstone to ensure we can stock supplies all year round, so you can relax knowing that the products available at our depots are readily available and of the highest quality.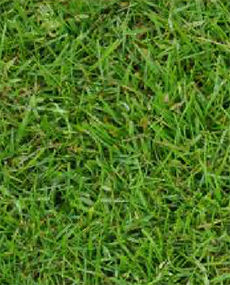 Buy fresh lawn turf 
We are the leading turf suppliers in London and the Home Counties, and specialise in providing high-quality turf, which will help you to achieve a professional finish in your garden or at your commercial premises.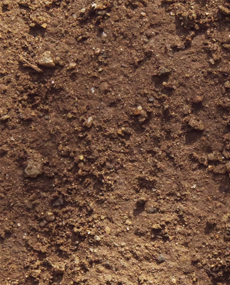 London's finest topsoil 
Buy bulk loose topsoil, as well as screened topsoil, turf and lawn seeding topsoil, beds and borders topsoil, vegetable and fruit topsoil, and Meadowscape Pro online, over the phone or in person at our depot.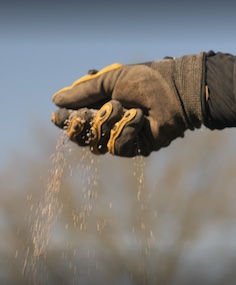 High quality lawn fertiliser 
We stock Rolawn GroRight® Lawn Establishment Fertiliser, which is a unique, slow release pre-turfing and seeding fertiliser that feeds turf and grass seed from the roots up, to ensure your new lawn gets off to the best start. Suitable for any soil type, it can be used all year round.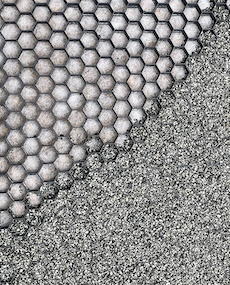 Tools and accessories 
Core path, steel edges, sprinklers, rakes, weed control matting, garden forks, aerators… We have a variety of tools and accessories that will help you create and maintain your green space.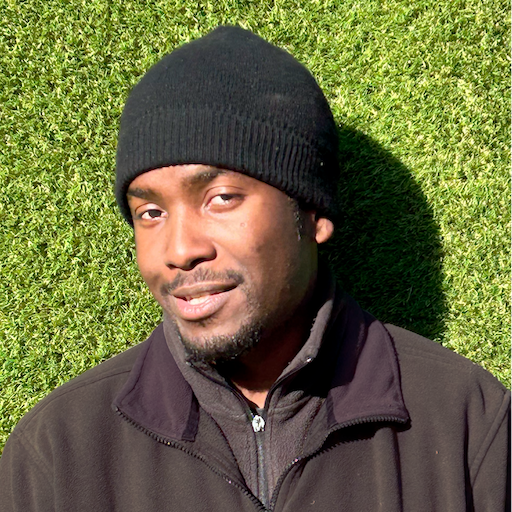 Roger Grant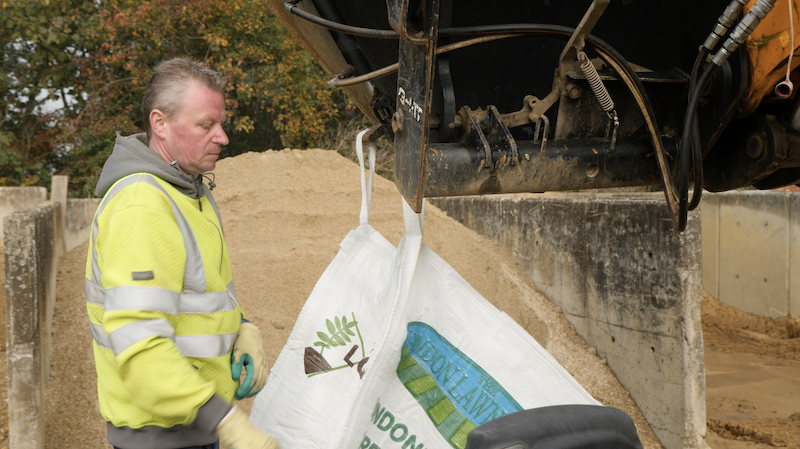 The Kingsbury Team
Free collection or delivery
Select a free collection from our Kingsbury depot (or any of our five depots across London and the South East!). Alternatively, you can order your supplies online and arrange a delivery to a site on your chosen date, or direct to your doorstep. 
If you're undecided on what to order, pop in to see us and we can work together to ensure you're ordering the right products and quantities for your project. We can also discuss your requirements over the phone and advise remotely if you're strapped for time. 
If you're wondering 'which are the best topsoil and turf suppliers near me?' and you're located in north west London and surrounding areas - or driving along the A406 - there's a chance our Kingsbury depot isn't far away. 
When it comes to delivery, we operate a haulage fleet consisting of 18-tonne vehicles that are fitted with Hiab cranes, as well as 3.5 tonne tipper lorries, which increase the ease of delivering your goods to smaller spaces. Our drivers will notify you via text message with a 2-hour window of when they will arrive, so you can get on with your day.  
Our online turf is available for next-day delivery in London and the South East when ordered before 9am Monday-Thursday, and we offer nationwide delivery for customers further afield.