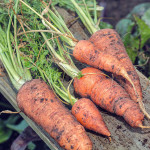 Growing your own vegetables and herbs at home is rewarding and fun. Don't be put off growing your own produce because you've never done it before - we have 7 easy-to-grow vegetables and herbs for you to try! There's no better tasting dish than those including ingredients you've grown yourself. To many, the world of planting and harvesting food may seem like a daunting affair, however, there are a few plants that are easy to grow and will have a relatively high success rate. We have compiled the following list of seven vegetables and herbs that are easy to grow, so if you're new to growing your own, these plants are a great place to start!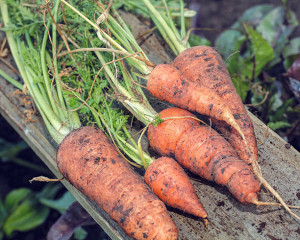 1. Carrots
For best results grow your carrots in full sunlight in soil that is relatively stone free and deeply tilled. Luckily if short on space, carrots can be grown in pots or planters too.
2. Tomatoes
Tomato seeds need to be planted once the threat of frost has gone, normally from mid to late May. Start your seeds off in growing bags then move to slightly larger pots after germination. Noteworthy variations to try out are plum, cherry and large Mediterranean beefsteak.
3. Basil
This flavoursome herb is essential to a large number of dishes and cuisines. Basil can easily be grown in pots indoors, or outdoors if the weathers favourable. Basil seeds need to be sown in a sunny area with plenty of well-drained moist soil. There are plenty of variations to try out as well, such as Cinnamon, Thai and Purple Basil.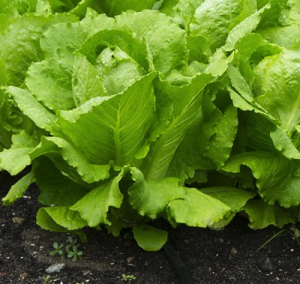 4. Lettuce
Studies have shown that homegrown lettuce is far superior in taste as well Vitamin A content to store-bought equivalents. Unlike many other crops lettuce is also incredibly durable and is even able to withstand a light frost. Spring and Autumn provide the best temperatures to sow lettuce seeds.
5. Cucumbers
Cucumbers are another super easy vegetable to grow at home, different variations can be grown indoors or outdoors. Outdoor cucumbers produce the best results when sown directly into the soil in late May and early June.
6. Spinach
Spinach can be planted into soft well-drained soil; it can be planted nearly all year round and doesn't require any fertilising making it a great crop for beginners. Once picked, spinach leaves can be enjoyed welted or raw in a salad.
7. Mint
Mint is another easy herb to grow at home; it will grow in almost any moist soil in your garden or in a small pot inside. Use it freshly picked from the plant or freeze them in ice cubes to use later on.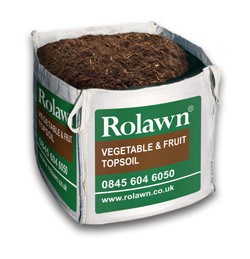 Use Top Quality Topsoil
For best results when growing your own produce, make sure you use a top quality topsoil. At London Lawn Turf, we offer
Rolawn's Veg & Fruit Topsoil
in bulk bags that can be delivered directly to your door, or collected from one of our 5 depots for free. Rolawn's veg and fruit topsoil is ideal for growing your own, it is a fertile, organic-rich and friable soil with minimal stone content, and is peat and manure free.