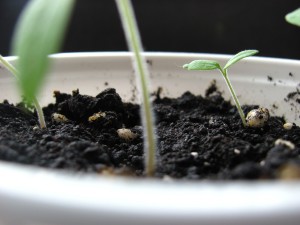 Here at London Lawn Turf, we like to relish in the benefits of caring for your garden. Despite the seemingly endless list of equipment and seedlings required for to create a stunning garden, gardening itself doesn't have to be a costly activity. London Lawn Turf have compiled a list of handy tips which are low cost and guaranteed to help get your garden blooming without dipping too far into your wallet.
Swap plant samples with friends If you have a few friends who are also into their gardening, be sure to swap small plant samples with them. It is a great way to experiment with the plants in your garden at low cost, and an added bonus is that you are able to view the finished product in your friend's garden before the results begin to appear in yours, giving you the chance to decide whether you like the flowering plant of not. Additionally, sharing plants is a really fun way to spend time with your friends.
Buy garden tools outside of season London Lawn Turf recommends that the purchase of gardening tools should be delayed until the end of the summer. Because the tools will be described as 'out of season', most stores will offer discounts on gardening tools, allowing you to pick up required equipment at low cost.
Growing your own vegetables Although an activity will which take time, growing your own vegetables will help to slash your supermarket bill. Cultivating your own vegetables is not only rewarding, but fully involves you in the growing process and highlights the importance of understanding how food is created and distributed.
Reuse old tyres If a tyre on your car has recently given up the ghost, don't throw it away. You can repurpose an old tyre as a potato planter in the garden. The tyre acts as a pest deterrent and if you decide to collect a few old tyres, you could make your own durable compost holder. If you'd like to find out more ways to recycle in your garden, take a look at this blog post.
Create your compost Instead of purchasing ready-made compost, use your own food waste to create a great garden fertiliser. Composting from food waste will require about 6 months to turn around, but once this has happened you will have a cost effective and eco-friendly option. Be sure to find out which foods are best for composting, as some food items such as meat scraps won't be appropriate for the garden.