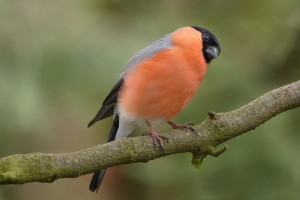 Garden birds are very fascinating creatures that are not only beautiful to look at, but could potentially save you time and money. Attracting more birds to your garden is a great way to spend some quality time with your friends and family, and encourage the younger generation to be involved with nature. Discover how we can help your garden benefit from attracting more birds by reading our easy guide.
Controls Pests
If your garden has a wide range of different insects and pests crawling around, then spraying fertilisers may not be enough. Garden birds are naturally attracted to eating little insects as part of their food intake. Not only can this save you time, but also money on purchasing high volumes of fertiliser bottles.
Provides Greater Property Value
If your home is well looked after, and has the ability to attract a variety of different bird species, than it could potentially increase the value of your property. It can instantly make the look of your home feel eye-catching, warm and friendly.
Reduces Stress
By simply observing garden birds and communicating with them can help reduce stress and improve your health in an instance. By spending time outdoors in your garden for half an hour a day can help your body receive vitamin D and great relaxation, whilst listening to these beautiful garden birds.
Controls Flower Pollution
Garden birds, including hummingbirds and orioles are well known for sipping on the nectar of flowers. This can help your flowers to look brighter and colorful, which can attract even more garden birds.
Controls Weeds
Garden birds, including sparrows and finches are very attracted to eating and killing off any unwanted weeds.
Helps The Environment
Garden birds are more likely to be attracted to native plants in the garden. Native plants require less water, and are less likely to spread diseases in your garden. By having more native plants in your garden can help to improve the environment by preventing less wastage of water.