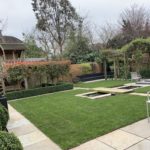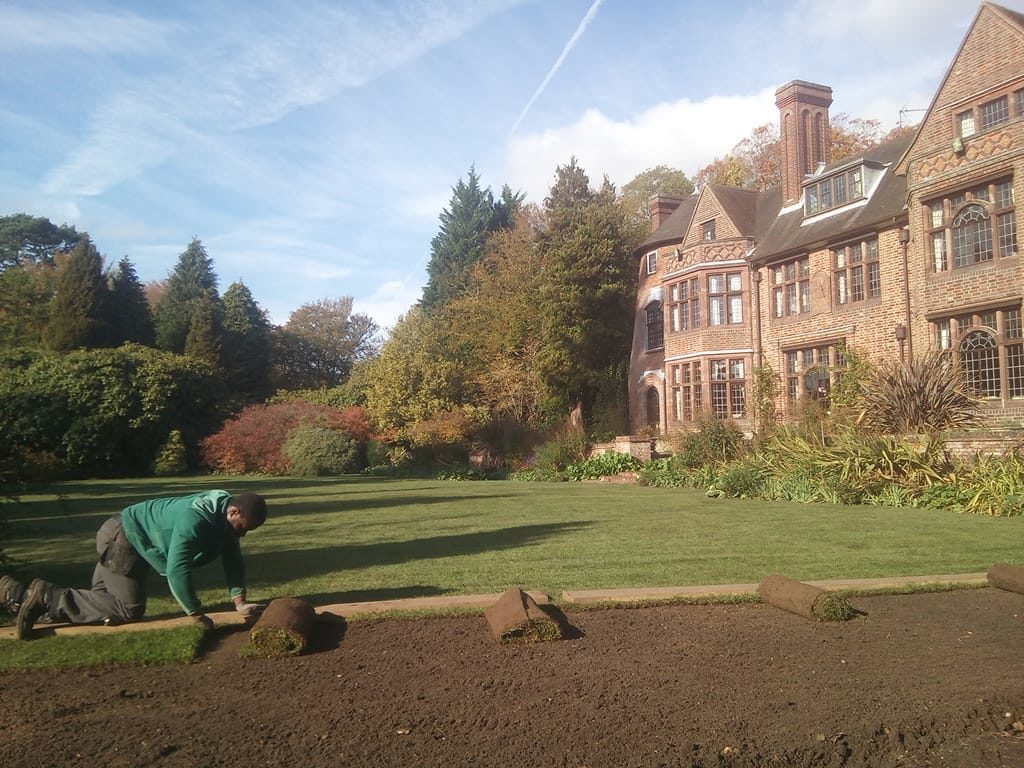 When many people plan to plant and install lawn turf, they'll often think of the spring season. This is likely because when we think of Spring, the first things that come to mind are growth, new life and warmer weather.
Therefore autumn, perhaps due to it conjuring up images of falling leaves, cooling temperatures and shorter days, is often overlooked as a time to lay a lawn. In this article we've outlined why Autumn is just as good a time as Spring to install a new lawn.
The autumnal temperature is perfect
Even though our Rolawn Medallion Turf can be installed all year round, there are of course times when the climate and weather is better suited to a quick and stress-free establishment. Due to the warmer summer months, newly laid turf needs a huge amount of watering during its first few weeks of life.
The watering is required to aid against problems such as shrinkage and sod heating. In cooler weather these issues rarely occur. During winter months the lawn is likely to take a lot longer to establish due to the lower temperatures, whereas during autumn we can even see full establishment within 10 days.
The ground preparation is far easier
During the summer months our landscaping teams will have to put in huge amounts of effort in turning over and preparing sun baked earth, the same can be said for frozen ground during the winter. In the autumn the ground is normally soft without being over saturated and waterlogged.
The lawn will require a lot less watering
Following on from above, the cooler temperatures means newly laid turf is a lot less likely to dry out. In addition to this from mid-September onwards we begin to receive a begin to receive more rainfall.
In many cases when installing in late September and October rainfall may be supplying all the water your lawn requires.
You will have a beautiful and fully established lawn for Spring
Rolawn Medallion Turf is incredibly quick rooting, even in colder weather it can still fully establish within 2 to 3 weeks. A lawn installed in early October will likely be established and ready to be cut within the first three weeks of its life.
Due to the temperature dropping it will only require a handful of cuts before it goes into a dormant state throughout winter. This means that when we finally reach spring you will have a fully established healthy lawn that's ready to be walked on and enjoyed. It's important to bear in mind that as with an established lawn, it's important to keep your lawn clear from leaves and debris throughout autumn and winter.
Order your lawn turf this Autumn
For further information and to order your fresh Rolawn Medallion Turf speak to one of our helpful sales staff on 01959 897 603 or order online.