Turf & Lawn Seeding Topsoil 0.5m³
Rolawn Turf & Lawn Seeding Topsoil is a sandy topsoil incorporating Rolawn GroRight® Lawn Establishment Fertiliser, for use under new turf or for sowing grass seed.
Rolawn Turf & Lawn Seeding Topsoil is a sandy, free flowing friable topsoil with added GroRight® Lawn Establishment Fertiliser, specially formulated to encourage turf or grass seed to get off to the best possible start. It is also easy to work with and spread, even when wet and will provide a stable, level base for laying turf or sowing lawn seed.

Bag Size: approx. 500ltr/0.5m³
Coverage: 1 bulk bag = 10m2 at 50mm depth
A mix of topsoil, sand and soil conditioners
Screened to 20mm
Peat free
Analysed to BS3882:2015 as suitable for residential hime grown use
Contains GroRight® Lawn Establishment Fertiliser
Free draining
Friable, even in wet conditions
Minimal stone content
Organic content typically 5%
Convenient bulk bags minimise waste and mess and are easy to store.
DELIVERY
Please Note: All deliveries are roadside only
The London Lawn Turf Company operates a fleet of vehicles across London & the Home Counties.
When possible we will use vehicles that are fitted with a crane offloading facility, enabling access to front gardens as well as over walls, fences and hedges.
The company also uses smaller vehicles for more awkward sites with limited access.
Our drivers will always do their best to site products where they are required. Crane offloading of turf and soil can be placed within 3-4 metres of the delivery vehicle. Smaller vehicles in the fleet can usually access back service roads and down front drives.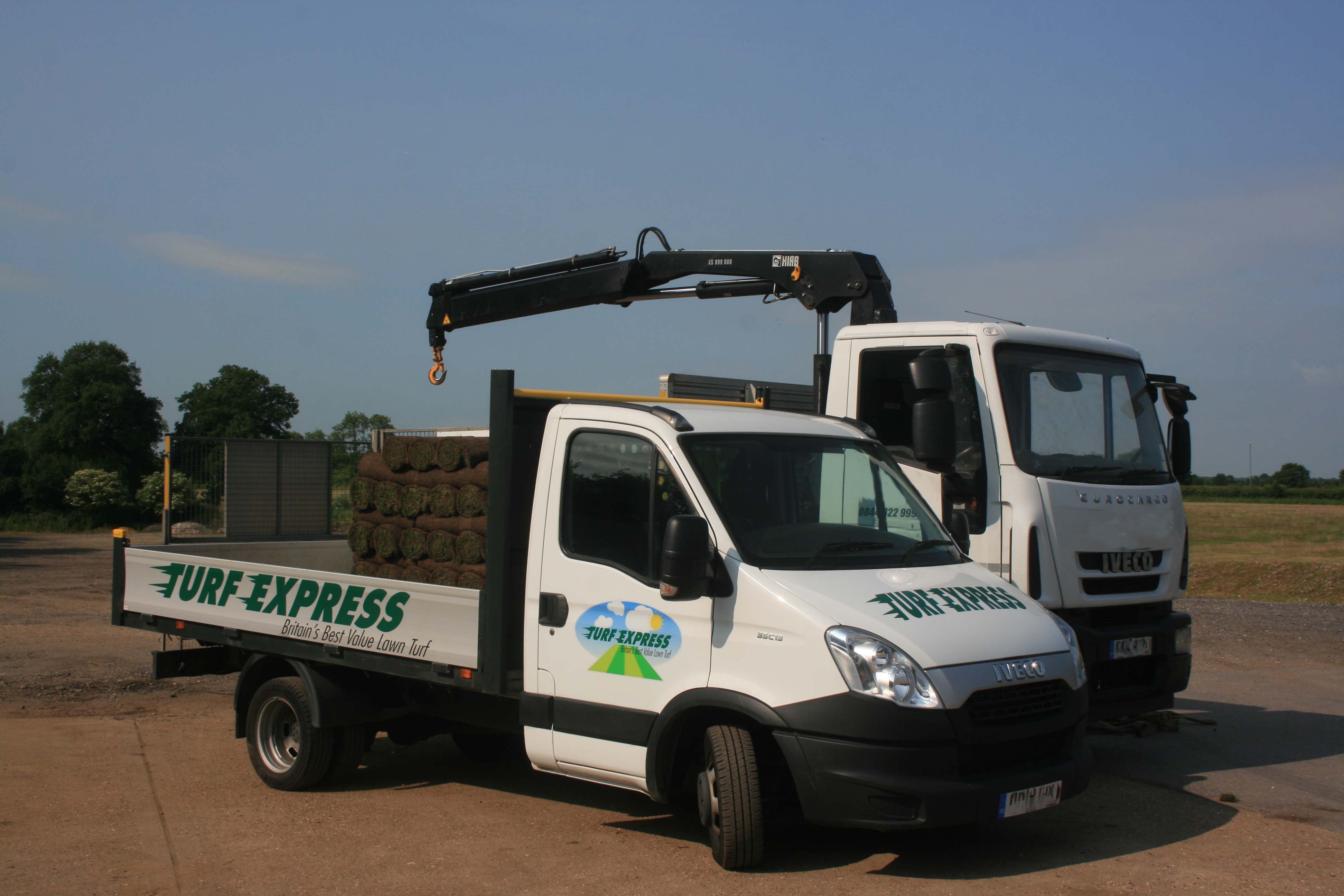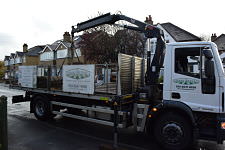 Please be aware:-
Vehicles are up to 11 metres (36') long, 2.5 metres (8' 2") wide, 4.6 metres (15') high.
Within the M25 pallets are off-loaded using a vehicle-mounted hydraulic crane.
It is your responsibility that there are no obstructions to delivery, such as parked cars, low bridges, overhanging branches or weight restrictions.
The crane cannot operate in close proximity to overhead obstructions such as cables or tree branches and cannot be used to lift pallets over parked vehicles.
We undertake to place the goods as close to your property as is deemed safe by the driver.
Ideally you will be present to accept delivery. We are able to deliver if you are not present and the driver will determine the most appropriate positioning for your goods.
With unattended deliveries, London Lawn Turf cannot accept any liability for theft, product deterioration or consequences arising from the positioning of your delivery.
Deliveries outside the M25 are made via pallet carrier and delivered on pallets, kerbside only.
Pallets are generally off-loaded using a tail lift and positioned using a manual pallet truck.
Manual pallet trucks can only operate on a flat, level, concreted surface. They cannot operate on slopes, gravel, earth, grass or any other type of non-solid surface.
Important: If delivery cannot be made due to access issues or an unsuitable offloading area, a charge of up to the original per pallet rate will be made for redelivery or return to London Lawn Turf. See our Terms and Conditions for more details.
Cancellation Policy
Following the receipt of your order the turf will be harvested up to 24hrs prior to delivery. Once harvested we reserve the right to charge in full, however, on receipt of a cancellation notice prior to 24hrs before delivery, we will endeavour to:-
Cancel harvesting
Endeavour to sell the turf elsewhere
If we can achieve neither of the above the charge in full will remain.
Turf Care Notice
Turf is harvested up to 24 hours prior to delivery.
Do not delay in laying Turf. Turf should be laid/rolled out immediately but certainly within 24 hours (maximum) in the autumn/winter and 12 hours (maximum) in the spring/summer.
Problems with the turf should be noticeable at the time of delivery and during the laying process. Any further problems should be noticeable within 48 hours of delivery.
In the event of an issue with the Turf notify us immediately.
We can not accept responsibility for issues with turf that has not been notified within 48 hours of delivery.