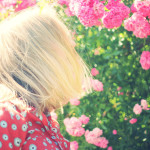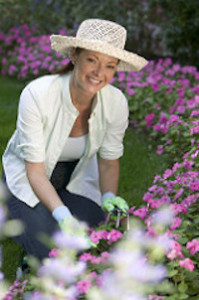 Its true, gardening can really can make you healthier and live longer! It seems like you are getting the best of both worlds, by doing what you love and gaining magnificent benefits out of it. Many healthcare experts and GP's say that gardening can be therapeutic for anyone of age, and should be carried out to improve or maintain a healthy lifestyle. Let's take a look at the 5 benefits of gardening:



1. It Absorbs Vitamin D


When you are out in the sun all day whilst gardening, your body is taking in Vitamin D. This vitamin is designed to protect your body against different types of cancer and heart disease. It also helps your body absorb calcium, which can help develop stronger bones and a stronger immune system.
2. It Reduces Stress Levels


When an individual is stressed, their hormones are affected and become imbalanced, which can lead to risk of disease. Gardening can help reduce stress levels and build relaxation, by balancing stress hormones from cortisol levels, to blood pressure to inflammation.
3. It Helps You Exercise


Gardening activities such as racking, digging, and planting are all classed as exercising. This form of exercise is an easy and relaxing way to get your blood pumping and move your body muscles, since it does not require heavy lifting and is classed as a low-level activity.

4. Touching Dirt Is Beneficial


Coming in contact with dirt is a common thing whilst gardening, and it may seem unhygienic and you may simply want to wash those muddy hands as soon as you get indoors. However did you know that dirt acts as a source of natural minerals, bacteria and microorganisms. By touching soil on a regular basis, you are making your immune system much stronger, fighting against colds and flu.
5. Flower and Positive Mood Changes
A number of research studies have been conducted and has shown a positive effect on an individual's mood when they are surrounded by flowers. Surrounding yourself with flowers is said to make you happier, positive and more intimate with other individuals.