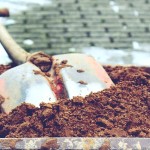 Many people tend to purchase garden tools for when they need it. This could potentially end up costing more in the long run and it could waste more of your time. Having all of the garden essentials that you need in one place can make it much easier to maintain your garden all year round. Here at London Lawn Turf, we have created a special checklist guide to all of the garden essentials that gardeners must own.
Coil Water Hoses
A water hose is an essential tool to use in your garden, which will help to achieve and maintain a healthy, fresh turf. If you choose to purchase a standard water hose, it will still perform just as well, however it may last for a much shorter period of time. Choosing a coil water hose is more sensible, as it is a better alternative that will last longer and bend back into its original shape every time you use it.
Heavy Scissors
Investing in a heavy pair of scissors is important for your garden. Purchase scissors that have a strong blade, with a solid plastic handle. Scissors can be used in all types of situations, such as snipping off plants, flowers, and herbs, as well as opening bags of soil and much more.
Garden Shovels
One of the garden essentials that we would recommend purchasing is a few different types of garden shovels. Jagged edge shovels are tough and resilient and they can help to loosen up any soil and get rid of unwanted roots. Curved shaped blades can be used to dig into deep holes in a quick and easy way. More narrow shaped blades are a great applicator for your garden.
Garden Saws
A wide range of different saws for your garden are a garden essential. Curved shaped blades are known to be versatile in the garden, as they can allow gardeners to cut down small trees and limbs. Bow sows are also a very popular choice, as they can be used to prune and shape trees.