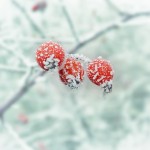 The sun has retreated from your garden, but that doesn't mean that you have to. It's tempting, in the winter, to halt your gardening and spend your time indoors, dreaming of the spring blooms you'll be seeing soon. However, don't hang up those gardening gloves just yet! The London Lawn Turf Company are here to let you know that there's plenty of winter gardening tasks that can be done in order to get the very most out of your garden once the weather warms.
Service Your Tools
Taking the time in winter to do some maintenance work on your tools will not only put you in good stead for spring, but it will also help prolong the life of your gardening equipment. Use this time to wash all of your tools thoroughly and then wipe any metal or wood with linseed oil to protect them from rust. Once you've treated your tools, why not send them off to be serviced as they're not being used? You can do this with your lawnmower, too. This means that you'll have freshly sharpened tools ready to use when you need them again, as if they were brand new!
Winter Gardening Maintenance
General garden maintenance can't be overlooked, just like you wouldn't overlook the maintenance of your house. Make sure that all of your outdoor taps and water supplies are insulated and turned off at the mains to avoid freezing and bursting pipes. Clear away all hoses and pack them up safely. Check any outdoor greenhouses for obvious signs of damage; now is a great time to repair greenhouses as you won't be disturbing budding plants. It's also a good idea to try to ventilate greenhouses on those rare warmer days, as this will reduce humidity and therefore disease.
Protect Your Plants
It's best to check the guidelines for your individual plants to find out just how you should be pruning them at this time, as different plants will have different winter gardening requirements. As a general rule, you can move any potted plants and containers to a nicely secluded spot. By grouping them together in this way, the roots will be better protected from the potential of frost damage.
Christmas
Don't forget that there's plenty you can get from your garden for your Christmas decorations! You can keep holly in buckets of water, ready for use on Christmas day. Why not have the little ones collecting twigs in the garden to be decorated for festive garlands? Rummage through your plants to find any brightly coloured berries and stems to be fashioned into wreaths - although make sure this is done with plenty of adult supervision to ensure that no errant berries find their way into little mouths! At The London Lawn Turf Company, we believe that winter gardening doesn't have to be a chore. By taking this time to spruce up your tools and fortify your greenhouse, as well as using the garden to help you with some beautiful festive decorations, you can remind yourself that a garden is for life (and Christmas), not just for summer. If you're struggling with your garden and feel you need some expert help, don't hesitate to give us a call on 01959 897 603. We've got the landscaping know-how and winter gardening resources to bring your garden to its full potential splendour.