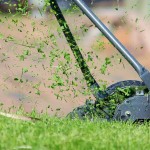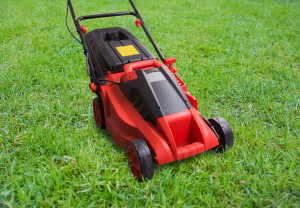 It can be difficult to say goodbye to your lawn mower when wintertime approaches us. However it is an essential part of the process to pamper it before keeping it in a dry place. This will ensure a longer lasting lawn mower, making it all ready for the arrival of beautiful spring! Neglecting your lawn mower can possibly result in it breaking down, which means extra cost and time. To avoid this problem, there are many excellent actions in which one can take to maintain their lawn mower during winter, as shown below: Before you conduct any of these following methods, ensure that you have a manual to look at alongside.
Remove The Battery
Keep your battery away from any potential gas or water hazards that may be around. When taking the battery out, ensure that you are using a thick cloth to remove it.
Empty The Gasoline Fuel
It is important to remove any remaining fuel from the tank before winter season, since any fuel residue loses its combustibility over a period of time. This can cause start-up problems for the lawn mower. It is essential to fill your tank with fresh gas when spring arrives.
Check Oil Level
When you check your oil level, drain any debris or black colored oil and replace it with new oil. This is because the machine must still be operating constantly. To remove any unnecessary oil, remove the drain plug underneath the lawn mower and the oil should naturally spill out.
Check Blade
An unsharpened blade can cause can tear the grass instead of giving it a finished clean cut. This is why it is important to check whether or not the blade it damaged. Replace your blade with a VIKING Approved Dealer if it seems to have any cracks or notches. If this is not the case, it is best to remove the blade and sharpen with DIY tools or by a professional.
Storage
It is important to store your lawn mower in a dust-free, dry environment, preferably in your garden shed or garage. It is critical to ensure that the lawn mower is not placed near a water heater, furnace or pilot light.